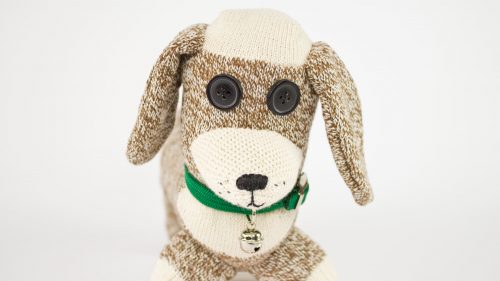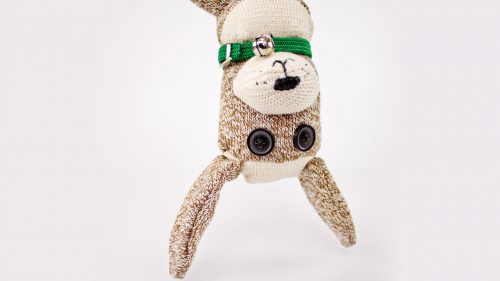 After making our classic sock monkey last year, I knew I wanted to make another sock animal again.  It really is a lot of fun and a lot easier than you think.  Sure it may be a little time consuming with all the hand sewing, but the results are so worth it.  I mean, look at this little guy.  My sock dachshund is the cutest little guy on the block and though he would make an excellent gift, you will find him hard to giveaway.
As with our sock monkey, I love using the Original Rockford Red Heel socks, which seems to be the only socks that come with the classic red heel and gives my dog the vintage toy look that I love so much.  You can, of course, use any kind of sock that you wish, but the sock seems to work best are regular socks, so not knee highs nor ankle socks.  I used 1 pair of men's, size large and was able to get all the pieces I needed to make the dog.  If you wish to order the Red Heel socks you can find them on the manufactures website Fox River here.
You can also download my pattern pieces I used to make the ears, tail, mouth, and front legs.  The patterns are based on the size large socks, so depending on what kind of socks you use, you may have to do some alterations to the patterns to make it fit for you.