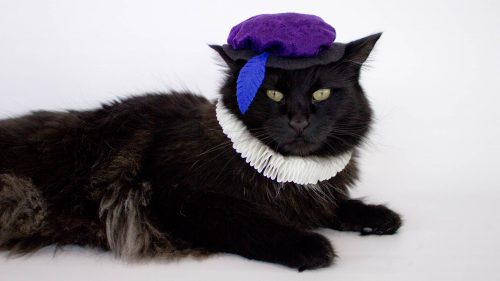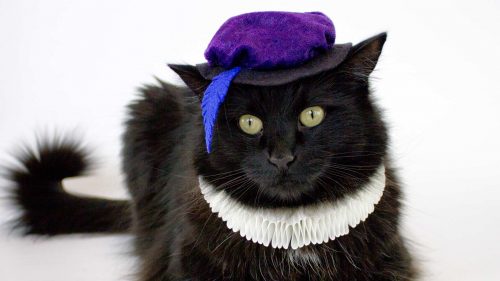 A couple years ago we created our Strawberry dog costume and it was fun so I knew we had to do it again.  (Yes, I'm one of those people who find dressed up animals adorable.)  This time we didn't want to leave the cats out so we've put together a tutorial for creating the cat Renaissance costume because they're serious demeanor requires something a bit more classy.
There's two parts to this tutorial.  We show you how to create both the hat and the collar for this ensemble.  The nice thing about this costume is it doesn't need many supplies.  The hat can be created fairly quickly while the collar takes a bit more time to do.  I add a felt feather to my hat, instead of a real feather.  This is because my cat likes to eat feathers but you can always add a real one, if you wish.  You can also add a bit more embellishment to the base of the cap, if your pet needs more bling.
Clearly, this costume can be used on many more pets than just a cat but look at this face and tell me he doesn't look dignified and cultured.