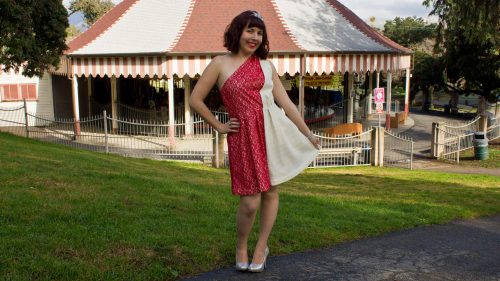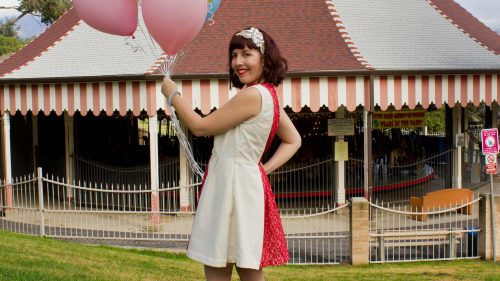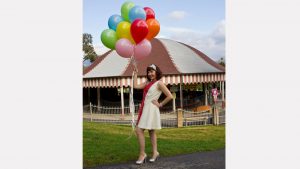 I created Dress A from McCall's pattern 6695 and it's really lovely. In fact, my nickname for it is "The Sweetheart Dress." (Am I the only one who nicknames garments?) Maybe it's the cream and red combo, but it really looks like a sweet and romantic dress. It's perfect for Valentine's Day or really any event where you want to turn heads. The style of 6695 reminds me of a beautiful blend of Grecian and retro. It has a classic one shoulder style and enough pleats in the skirt to make it perfect for twirling.
Utilizing two different laces (or eyelet), this dress is unique and fun. If you never did an overlay before, you'll be surprised at how easy it is to create this look. It also uses a bunch of different fundamental sewing elements so, as a beginner, you'll learn new skills. In the construction of this dress, you'll learn how to create an overlay, create an elastic casing, put in an invisible zipper, and add pockets. Learning has never been so easy or fun as we take you through every step in the creation of this dress.
To purchase this pattern, you can order it from the McCall's website here.