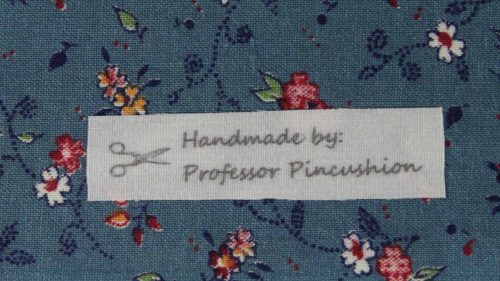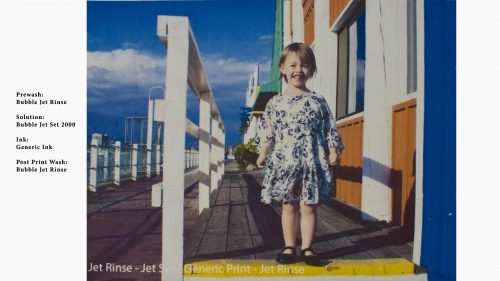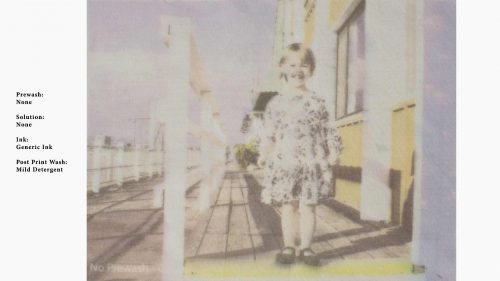 Did you know you can use your inkjet printer to print on fabric?  Now that you know, this opens up unlimited opportunities on what you can do with this.  Want to create a photo quilt?  You can!  Want to create a bag with a picture of your cat on it?  You can!  Want to sell your clothes with personalized labels or care tags on them?  You definitely can.  You don't even need a fancy printer or specialized ink.  I just used my home inkjet printer with generic ink and it worked fabulously.
The secret to making washable and lasting prints is a solution called Bubble Jet Set 2000.  By soaking cotton or silk fabric in this solution, you can produce quality looking labels or images on fabric.  This solution must be made of pure magic.  I tried printing something without treating it with Bubble Jet Set 2000 and as soon as the fabric touched water, the image pretty much melted away.  The difference between fabric treated with Bubble Jet Set 2000 and one without is night and day.  Trust me, you don't want to work hard on making something only for it to become ruined as soon as it becomes wet.  You can purchase the product directly from the manufacturer here and then let the fun and imagination run wild.
In this tutorial we focus on making your own unique fabric labels so you can tag your work.  In fact, you'll see above a download available for our template above.  (You just need to be logged into our site to download the label template.)  It's easy to modify to add your own name.  I also like to iron my fabric sheet onto double sided fusible webbing so when I'm ready to use a label, I just cut it out, remove the paper backing and then iron it on my project.  It really doesn't get any easier than that.
Our printing specifications:
All printers are different.  We tried to use very basic settings so it will relate to the widest array of people.  You can certainly adjust your settings to get better results.
Printer:
Canon MX892
Ink:
Generic Ink purchase off of the internet.
Image Document:
8.5"x11" with .5" margins
72 dpi (dots per inch)
Final printed size is 7.5"x10" on a 8.5"x11" piece of paper
Print Settings:
Media Type : Plain Paper
Print Quality: High
Paper Size: 8.5"x11"