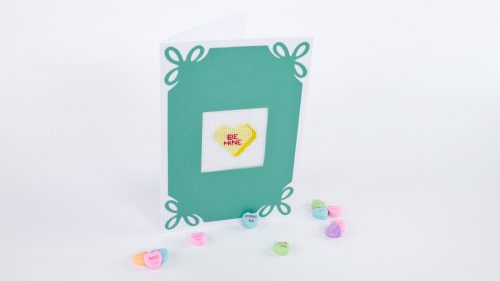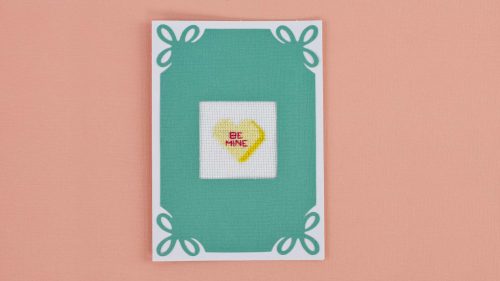 While attending college, I used to commute and my commute time was roughly four hours total, back and forth.  Two hours of the trip was spent on the city train, which was really my favorite part of the day.  I would bring my cross stitch projects and could relax and block out the rest of the noise and traffic.  It was just me and a bunch of tiny x's.  I really enjoyed it, but when I stopped commuting, I also stopped cross stitching.  There were so many other types of crafts to distract me, I guess.  About a year ago, I picked up some Aida cloth and decided to make something in cross stitching as a gift.  It was then that I realized how much I missed it and how relaxing it was for me.  Ever since then, I've been doing little cross stitch projects here and there, because I don't want to give it up again.
Cross stitching is really one of the easiest type of embroidery to learn and it's really amazing how those tiny stitches really add up and can make an amazing and complex image that is beautiful enough to frame.  You can also do simple images and use them to embellish small projects such as kitchen towels or cell phone covers.  In this tutorial, we demonstrate how you can take a simple image and make a beautiful card, that will not only be unique but doesn't take long at all to whip up.
If you've never tried cross stitching before, definitely check out this tutorial as we go over all the basics, from how to read a pattern to how to start and finish your stitches, and just some helpful tips to help you get started. From there, you'll be able to tackle any cross stitching project.