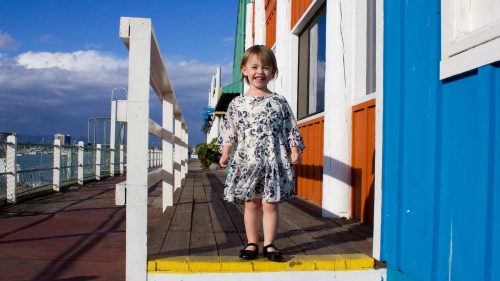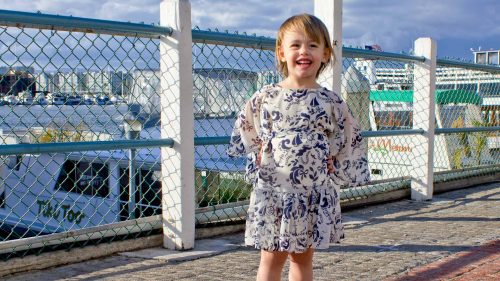 McCall's pattern 6690 is their newest girl's dress from their spring line. Any little girl would be excited to wear this dress and with its fun, flowing style, it's perfect for spring and for the coming Easter holiday. It has ruffles on the bottom and fluttery sleeves, making this dress a sweet addition to their wardrobe.
I love the use of sheer fabric in this design. The lightness of the fabric really suits the style of this dress. If you've never worked this type of fabric, you may be under the impression that it's hard to work with, as it tends to be slippery. Fortunately, we've created our tutorial "Working with Silk and Silk-like Fabric" for some handy tips that will make working with this fabric and making this dress a breeze. After seeing our tips, nothing can stop you from making this dress out of beautiful fabric.
In this tutorial, we take you from beginning to end, showing you every step in the construction of McCall's 6690. Sewing elements covered in this tutorial are working with a partial lining, creating a ruffle, doing a rolled hem, creating a thread button loop, and creating a fabric sash. All these elements come together easily to create the most adorable girl's dress.
To order McCall's 6690 pattern, please go to here.